This post may contain affiliate links. If you buy thru these links, we may earn a commission at no additional cost to you.
---
It's not that I talk on my cell phone much. Quite the contrary… I have so many rollover minutes built-up each month, you wouldn't believe it.
But my cell phone battery still loses its charge, so I have to go through the motions of charging up my phone. Then finding it's dead just when I need it most. And recharging it all over again.
So, I wonder — just how long are cell phone batteries supposed to last if we're using a phone all the time?
My Battery Only Lasted A Year
After a year of using my Motorola cell phone, I came to the realization that I needed a whole new lithium-ion rechargeable battery for it already.
One year just doesn't seem very long for a battery to last — in my opinion.
So I asked the guys at Batteries Plus (in Cool Springs, TN) for their take on how long a cell phone battery should last.
They gave me a couple of great tips to improve your cell phone battery life:
First, and foremost, they said a cellphone battery is built to only recharge itself "so many" times. (A little research revealed that number is about 400 times.)
And, to top that off — the Batteries Plus guys said every time you plug your phone into a charger — either in your home via a wall-charger unit, or in your car via a car-charger — you're actually lowering the life of that battery.
So if you think you're doing the right thing by keeping a full charge on your battery at all times, you are 100% wrong.
What Should You Do?
Let your cell phone batteries run down very low — not fully discharged, but almost — every single time.
Doing so will extend the life of your battery another full year… or more!
A lithium-ion battery in use should last between 2 to 3 years.


~ Batteries Plus
That's what I'm talkin' about!
Geesh — Who knew there was such "precision" and a "process" and some real "rhyme & reason" to how lithium-ion batteries work?!
Obviously, the same would be true for the rechargeable batteries in your other electronic equipment: digital cameras
, iPods
, wireless products
, laptops
, etc.
Good to know.
Thanks, Batteries Plus. (Guess that's why they're "America's battery experts.")
Tips For Prolonging Your Cell Phone Battery Life
A new Lithium-ion battery will benefit from doing an initial "conditioning" of the battery. For the first 3 charge cycles, fully charge the battery overnight and allow it to fully discharge before recharging.
Avoid frequent full discharges because it puts additional strain on the battery. Several partial discharges with frequent recharges are better for Lithium-ion than one deep one. Recharging a partially charged lithium-ion doesn't cause harm because there's no memory. (In this respect, lithium-ion differs from nickel-based batteries.)
To achieve a true full charge when rapid charging, the battery needs to be slow charged the last 10-15% of its charge cycle.
Batteries with a fuel gauge (laptops) should be calibrated by applying a deliberate full discharge once every 30 charges. Running the pack down in the equipment does this. If ignored, the fuel gauge will become increasingly less accurate and in some cases cut off the device prematurely.
Lithium-ion batteries require a charger specifically designed to charge Lithium batteries.
Short battery life in a laptop is mainly caused by heat rather than charge/discharge patterns.
Keep the Lithium-ion battery cool. Avoid a hot car. For prolonged storage, keep the battery at a 40% charge level.
Consider removing the battery from a laptop when running on fixed power. (Some laptop manufacturers are concerned about dust and moisture accumulating inside the battery casing.)
Avoid purchasing spare Lithium-ion batteries for later use. Observe manufacturing dates. Do not buy old stock, even if sold at clearance prices.
If you have a spare Lithium-ion battery, use 1 to the fullest and keep the other cool by placing it in the refrigerator. Do not freeze the battery. For best results, store the battery at 40% state-of-charge.
A Lithium-ion battery may be damaged by extensive overcharging (continuously on a charger for more than 24 hours). Source
More Tips For Improving Cell Phone Battery Life
In addition to the links I've included above, here are some other resources to help you get more life from the batteries in your electronics:
Now, Just For Fun…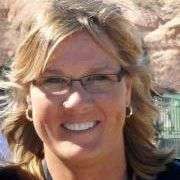 I got my first computer in 1986 and immediately started writing, saving documents, and organizing my entire life on it. Thus began my love affair with gadgets and all things tech. I built my first website in 1998 in old-school HTML code — before websites were "a thing". Blogs weren't invented yet. It was the same year that Google was born. My husband and I created TheFunTimesGuide.com in 2004 — before YouTube, Twitter, Reddit, and Mashable were launched. That was the year Facebook started and 'blog' was the Word of the Year according Merriam-Webster. Ever since then, anytime a new electronic gadget hits the market… I have to have it. (My husband's impulsive nature to try out every new tech gadget invented is even worse than mine!) When I'm not trying out fun new tech gadgets, you'll find me at the corner of Good News & Fun Times as publisher of The Fun Times Guide (32 fun & helpful websites).