Let's face it, most of us don't have a lot of time to shop. I know I don't.
One way that you can minimize the time spent shopping for the best deal is to use online shopping sites that provide automatic price alerts via email when a product you're looking for goes on sale.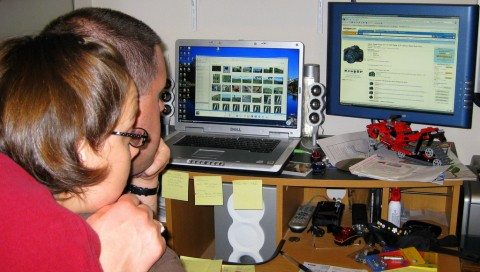 Here are the best product tracking sites that alert you of price drops via email…
Top 3 Product Tracking Sites
#1 – PricePinx uses a different (better) system than most of the other product tracking websites.
First, you sign up for an account, and then you drag their bookmarklet to your browser's toolbar. Whenever you're shopping online and see something you like, you highlight the price and then click on the PricePinx bookmarklet. Then, when the price drops for that item, PriceOinx notifies you via e-mail.
You can use PricePinx bookmarklet when shopping at over 1,000 different online stores. (These are definitely among the most popular places that people shop online too!)
PricePinx is my favorite site that alerts you about lowering prices because you don't have to go to their website to search for products each time and then set up individual alerts. Instead, you simply go to all your favorite online stores, like normal, and use the PricePinx bookmarklet while you're there.
#2 – Priceblink is another great one for tracking sales.
It's a browser extension available for Chrome, Firefox and Safari — so it works "live" right in your computer's browser window.
Priceblink finds the lowest prices for whatever item you're browsing at the moment, and it also alerts you with money-saving coupons.
It doesn't get any simpler than that!
#3 – Shop It To Me is another wonderful free personal online shopper.
Their strength is monitoring the websites of leading clothing retailers. We're not just talking about stores like Walmart and JCPenny, but also more specialized stores like Bluefly, Nordstroms, Zappos.
After you enter your favorite brands and sizes of clothing, they send you a "Salemail" alerts, which are daily (or weekly) emails highlighting which items are currently on sale in your size.
One popular way to use Shop It To Me is to track the brands and sizes of your child's favorite clothes. I read that one lady saved $580 when she used it to shop for school clothes!
7 Other Product Tracking Websites
My Best Tips For Getting Price Alerts
The first 3 product tracking sites on this list are my personal favorites because of the way they find deals and how they get the information to you. They also make it easy for you to find good deals on your own as well.
One thing to keep in mind is the fact that it never hurts to set price alerts from more than one product tracking website. That way, you can be sure that you are actually getting to see all of the good deals that are out there for the products that you're most interested in. You will also be able to see where some sites may be missing some deals.
By the way, there are a number of mobile apps that provide price alerts as well. Here are some of the best ones:
Author:
Regina
Some of my favorite things to write about are topics that have to do with living green, saving money, pregnancy, weddings, and dogs. When I'm not writing, I love to spend time with my husband, read, create 3D artwork and Native American beadwork.