This post may contain affiliate links. If you buy thru these links, we may earn a commission at no additional cost to you.
---
Yep, you can watch streaming tv on your computer (…without an adapter or any other equipment!)
The first time I watched TV on the computer was a few months ago when Google offered an episode of "Everybody Hates Chris" on its site for about a week. It was some sort of a beta test for their new online video services… but it certainly peaked my interest in watching TV shows online. It was so simple to watch from whatever computer I was at the time. And the video quality was quite good.
Since then, I've also watched a couple of DVD movies on my computer. I probably wouldn't have thought about doing this, had I not been motivated to watch that one TV show online first. I just wasn't thinking in that direction.
Until now, I've tended to enjoy my TV shows on my TV screen… my computer news on my computer screen, my music tunes in my music player, etc., etc.
But the times they are a changin!
More and more networks are making more and more of their TV programs available online for viewing at a computer… for FREE!
For the most part, however, if you put "free tv" or "free video" in your search engine, you'll just end up with a slew of not-so-nice (or not-so-legal) videos available for downloading.
So for now, it's recommended that you go straight to the source. Check out the websites of your favorite television networks (see below), your favorite music video channels, and other historical/biographical kinds of sites.
Since, in the future we will be getting all of our entertainment primarily from one "box" — most likely a computer — this is a sign of just how close we are to that convenience.
The special webcasts are part of a growing movement of TV shows being made available to viewers through streaming video on their computers or via downloads to other devices.

– Source
Did you know that ABC offers rerunsof some of their shows — including "Lost" and "Desperate Housewives" — you can download to your iPod for just $1.99 per episode?
Did you know that Yahoo recently offered the entire episodes two CBS comedies streamed online without advertising?
Did you know that NBC offers a same-night replay of the "Nightly News" onlinefor FREE each night?
Did you know that TiVo offers transfer of any show recorded on its Series2 digital video recorders to your iPod or PlayStation Portable (PSP) device?
Did you know that AOL offers episodes from dozens of classic TV series for FREE viewing online?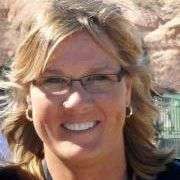 I got my first computer in 1986 and immediately started writing, saving documents, and organizing my entire life on it. Thus began my love affair with gadgets and all things tech. I built my first website in 1998 in old-school HTML code — before websites were "a thing". Blogs weren't invented yet. It was the same year that Google was born. My husband and I created TheFunTimesGuide.com in 2004 — before YouTube, Twitter, Reddit, and Mashable were launched. That was the year Facebook started and 'blog' was the Word of the Year according Merriam-Webster. Ever since then, anytime a new electronic gadget hits the market… I have to have it. (My husband's impulsive nature to try out every new tech gadget invented is even worse than mine!) When I'm not trying out fun new tech gadgets, you'll find me at the corner of Good News & Fun Times as publisher of The Fun Times Guide (32 fun & helpful websites).