This post may contain affiliate links. If you buy thru these links, we may earn a commission at no additional cost to you.
---
The holidays are here, and for many of us that means buying gifts.
Do you have a tech-lover on your shopping list? Maybe you're not sure what's 'in' and what they would really like this year.
Fear not. Our tech gift guide is filled with 26 great ideas for everyone on your list.
From premium tablets to handy gadgets & accessories, the list includes the hottest electronics this year.
Tech Gifts Under $50
Kiwii Selfie Stick
This selfie stick is wired, so you never have to charge it or worry about the battery running out while you're using it. There's nothing to install — just set the phone in the adjustable adapter, plug the short wire into your phone's headphone jack, click & shoot! This selfie stick is only 8 inches long when retracted, and it reaches a full 32 inches when extended.
Mophie Power Reserve
Any iPhone owner knows the pain of a dying battery, which makes this super-compact portable charger extra alluring. It can provide an iPhone or iPad with several hours worth of charge while being small enough and lightweight enough to hang on a keychain!
Quirky Pivot Power
This unusual power strip (with outlets!) can bend into nearly any shape you need, and its flexible form means that bulky power adapters don't occupy more than one plug. Whether it ends up wrapped around furniture or crammed into a corner, this versatile colony of power plugs is sure to satisfy the electrical needs of any gadget user. For most of us, the 4-outlet version is plenty, but there's also a 6-outlet Quirky power strip.
Joby GripTight GorillaPod Stand
This compact tripod does wonders for helping you get perfect shots with your smartphone. Its flexible legs can be stood straight or wrapped around objects like fence posts, tree branches, and chairs. The bracket holds most smartphones, even the newer larger ones.
Divoom Voombox Travel Bluetooth Speaker
There are lots of Bluetooth speakers available these days — all with good sound. But this one stands out for being waterproof. Also sporting a speakerphone, its ruggedness and resistance to splashes make it perfect for days at the pool or beach, as well as those times when you're caught outdoors in the rain — like camping.
This handy gadget lets you stream online content over WiFi to any TV thanks to its built-in HDMI port. Using your smartphone or computer as a remote, you can stream content from supported services like Netflix, Hulu, Youtube, and HBO Go. You can also stream content from open tabs on your computer (using the Chrome browser) onto the TV. We have one of these on every TV.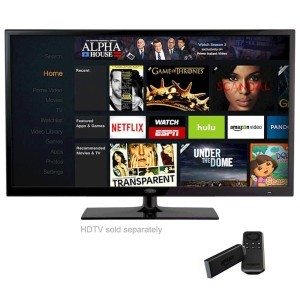 Amazon Fire Stick with Alexa Voice Remote
Amazon's answer to Chromecast, this gadget lets you stream the usual services — plus Amazon's own Prime and Instant Video — to any TV thanks to its built-in HDMI port. A great option for someone who's thinking of canceling their cable TV service and enjoying the benefits of streaming video instead. The Alexa Voice Remote lets you launch and control content simply by speaking various commands.
Sandisk Clip+ Sport MP3 Player
This thrifty little device manages to pack a big punch in terms of top-quality sound, FM radio, and a memory card slot (for up to 32 GB of extra space, in addition to the 8 GB internal memory) at a reasonable price. For those who want a simple, easy-to-use audiobook reader on the go, MP3 player for workouts, or music on the cheap, this is a great choice.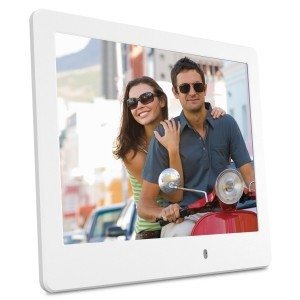 ViewSonic 8″ Digital Photo Frame
As far as digital photo frames go, this one is ultra slim. It's also ultra affordable! (It's hard to find a good one for under $100 these days.) I have 3 different digital photo frames and this is one of the best. It has auto on/off features, as well as a calendar and clock display. I've found that ViewSonic products last a long time.
Jensen 3-Speed Stereo Turntable
If you know someone who prefers vinyl records to digital CDs, this retro gift will make their day! It also has a USB port (with the required cable) for converting vinyl records to digital MP3 format.
iHome Bluetooth Stereo Speaker With Speakerphone
This wireless speaker is easy to set up, has good sound quality and features an integrated speakerphone. It works well with iOS, Android, Windows, and Blackberry devices — as well as many other devices, if you use a wired connection.
Tech Gifts $50 to $100
Microsoft Office 365 Subscription
Give someone a year's access to the full range of Microsoft Office applications — including desktop and mobile versions of Word, Excel, Powerpoint, and Publisher, among others. Just as appealing, membership grants unlimited (yes, unlimited) Onedrive cloud storage. This subscription gives full access to 1 PC or Mac computer, 1 tablet (iPad, Android or Windows), and 1 phone. There's also a version of Microsoft Office for up to 5 users that's still very affordable.
Western Digital My Passport External Hard Drive
Cloud storage might be all the rage today, but there's still plenty of use for a good old-fashioned external hard drive. They're great for storing files for when Internet connections aren't available. Plus they're still the best option for doing complete system backups of your computer or your digital photo collection! This external hard drive is ultra portable with 2 TB of hard drive space.
The main draw of Amazon Prime used to just be the free 2-day shipping. But now the membership program also offers a respectable TV and movie library to watch online or with an Internet-ready TV, plus ad-free music streaming. There's also unlimited photo storage, making an Amazon Prime membership a worthy gift for shoppers, movie lovers, and photographers alike.
Kindle Fire HD Kids Tablet
Have a child to shop for? This kid-friendly Kindle is designed to be the ideal first tablet, with a specialized OS and rugged shell that makes it as kid-proof as possible. It features strong parental controls to restrict what young users can and can't do, with integrated screen-time limits. It also comes with a 2-year replacement warranty: "If they break it, we'll replace it no questions asked."
Amazon Fire TV
Amazon's set-top box lets you stream services like Netflix, Hulu, HBO Go, Pandora, and the company's own Prime Video and Instant Video to any TV thanks to the built-in HDMI port. It also features impressive voice recognition — say what you want to watch and see it on the screen in seconds. Plus you have the ability to play a robust selection of Android games with the add-on controller.
Tech Gifts $100 And Up
The video camera of all video cameras, this GoPro HERO comes with the headstrap camera mount and 32 GB memory card. In addition to shooting high-quality video hands-free, it's also waterproof to 131 feet. Personally, I'd choose a GoPro over a drone any day!
Similar to Apple's Siri and Google's NOW ("Okay, Google"), Amazon has Alexa. Perhaps the most popular feature is asking it questions and getting immediate fact-based responses about virtually everything under the sun. Echo can read you the news, check sports scores, report the weather, and more — in addition to playing music and controlling smart devices throughout your home.
PixStar 15″ Digital Photo Frame
This digital photo frame has all the bells & whistles! You can manage up to 25 photo frames from 1 web account. Friends and family can email pictures directly to this photo frame via a dedicated email address. Access and view your web photos that are stored elsewhere — like Facebook, Picasa, Flickr, SmugMug and more. I have this one and I love it!
Bose QuietComfort 25 Noise Cancelling Headphones
Available with either an iPhone or Android/Samsung cable, these around-ear headphones are lightweight enough to wear all day long. You can control your music and your phone calls with an inline mic/remote. Hubby loves these.
Samsung Galaxy WiFi Camera w/ Android
This WiFi-enabled camera has the Android system built-in, so you have all the features of a smartphone — minus the ability to make phone calls. You can load whatever apps you want, check your email, send photos immediately to social networking platforms, and more. The 21x optical zoom isn't too shabby either! This is on my personal wish list.
Xbox One 500 GB Console
The Xbox One and PlayStation 4 battle wages on, with both systems offering slick interfaces, growing game collections, and robust online features. But the Xbox's limited-time $50 price cut for the holidays may make it the more appealing system to many buyers.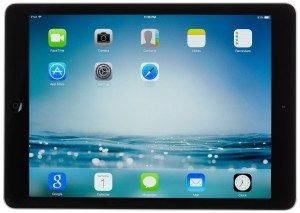 Apple iPad Air
The tried-and-true iPad is better than ever with a 10-hour battery life, faster processing, and it weighs only 1 pound. This 10-inch tablet is the standard by which most other tablets are judged. As an added bonus: it's fingerprint resistant!
Panasonic LUMIX 30x Zoom Digital Camera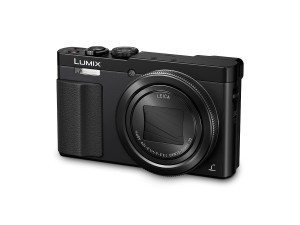 For a pocket-sized compact point-and-shoot camera, this one has more bells & whistles than most digital cameras. Some of my favorites: enhanced low-light sensitivity, 10 fps (frames per second) high-speed burst shooting which is great for action shots or taking pictures while you're moving, shoots high-speed and high-def video, minimizes blur and ensures level images, and it even has time-lapse recording.
DJI Phantom 3 Quadcopter Drone
This one flies longer than most drones: 25 minutes! It also includes a 2.7 HD video camera which shoots at 30 frames per second and a 8GB memory card. With GPS included, this drone has one of the most intelligent flying cameras we've seen to date.
Microsoft  Surface Pro 3 Tablet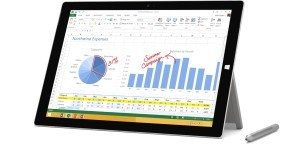 Is it a laptop? Is it a tablet? It's actually a combination, and this third incarnation of Microsoft's hybrid device manages to cram laptop capability into tablet form factor very well. It features a vivid touch screen with an intuitive pen and the ability to run regular desktop apps, including full-fledged versions of Photoshop and Microsoft Office.
Have you found another great tech gift idea? Let us know in the comments below!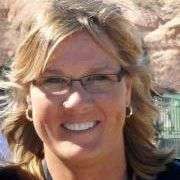 I got my first computer in 1986 and immediately started writing, saving documents, and organizing my entire life on it. Thus began my love affair with gadgets and all things tech. I built my first website in 1998 in old-school HTML code — before websites were "a thing". Blogs weren't invented yet. It was the same year that Google was born. My husband and I created TheFunTimesGuide.com in 2004 — before YouTube, Twitter, Reddit, and Mashable were launched. That was the year Facebook started and 'blog' was the Word of the Year according Merriam-Webster. Ever since then, anytime a new electronic gadget hits the market… I have to have it. (My husband's impulsive nature to try out every new tech gadget invented is even worse than mine!) When I'm not trying out fun new tech gadgets, you'll find me at the corner of Good News & Fun Times as publisher of The Fun Times Guide (32 fun & helpful websites).