This post may contain affiliate links. If you buy thru these links, we may earn a commission at no additional cost to you.
---
They say 2005 was the year of the iPod…
I was reading about the skyrocketing sales of iPods and iPod accessories recently, when I noticed a number of really unique inventions that make it easier than ever to incorporate an iPod into your daily life.
"For every $3 spent on an iPod, at least $1 is spent on an accessory… That works out to 3 or 4 additional purchases per iPod." — International Herald Tribune
If you've got an iPod, then you'll appreciate one of these extraordinary iPod accessories!
iBoxer Underwear With iPod Pocket

These men's underwear have an iPod pocket! This button fly boxer has a discrete front pocket which is perfect for holding your iPod, other mp3 players or your cell phone.
World's First iPod Compatible Bed
This state-of-the-art iPod bed features an integrated iPod Dock and can accommodate a Bose Speaker System. The bed even features a unique sleep system with each side being tailored to both partners' comfort and support requirements.
Griffin Technology AirClick Remote Control for iPod
This nifty piece of gadgetry lets you hook up your iPod to your sound system and wander through the house while in full control of your tunes.
Pause your iPod to answer the door and then crank it up without even going in the room.
The AirClick Remote Control uses RF signals that travel through walls for control anywhere in your home or outside, up to 60 feet away.
The five-button remote allows for play/pause, next track, previous track, and volume up and down.
World's First iPod Compatible Jeans
Levis iPod jeans (RedWire DLX Jeans) integrate iPod plug & play technology giving music enthusiasts the most innovative and fashionable way to enjoy music on the go. The jean is designed to be compatible with most iPod systems and features include a special joystick incorporated into the jeans' watch pocket to enable easy operation of the iPod.
Kohlcraft iBaby Stroller with iPod Holder
The Kolcraft iBaby stroller comes with a built-in iPod, iPod mini adapter, holder and speakers.
DLO HomeDock for iPod Navigation on Your TV
Just place your iPod in the DLO HomeDock cradle, run some cables to your TV and/or stereo, and you can control it via the included remote while audio and video are routed to your home components. This Deluxe model also adds one key feature: the ability to control your iPod directly from your TV screen.
Klipsch iFi Audiophile iPod Speaker System
Connect your iPod directly to the stereo for great quality sound. Controls on both the docking station and remote let you navigate your music collection from your desk or across the room.
Tunebuckle iPod Belt Buckle
This innovative iPod belt buckle holds your iPod within reach at all times.
iDog Portable Music Accessory
Plug the iDog into your iPod headphone jack and enjoy quality sound from the built-in speaker while the iDog shows his "personality" and "mood". Personality: The music you "feed" your iDog forms its personality — displayed by the color of LED lights that flash and blink on its face. Mood: Its mood changes according to the amount of interaction it receives. Pat it on the head or "feed" it lots of music and watch its mood change from sad and lonely to ecstatic and excited.
Logitech Wireless Headphones for iPod

Listen to your music in style no wires attached! Logitech's Wireless Headphones for iPod use advanced Bluetooth frequency hopping technology for interference free, crystal clear audio. Digital wireless technology provides over 30 feet of range, and rechargeable batteries can play up to eight hours per charge.
iHome Clock Radio for iPods
Not only does the iHome clock radio let you listen to your iPod music free from cumbersome headphones, it also lets you fall asleep or wake to music you've loaded into your iPod. You can also wake or sleep to FM/AM radio or wake to a traditional buzzer. Charge your iPod while docked.
Griffin RadioSHARK for Recording Radio Broadcasts
The RadioSHARK adds an AM/FM radio to any Mac or PC and can record any AM or FM radio broadcast in real time.
Sakar iPod Cooler
This totable iPod cooler keeps your food cold and your tunes HOT!
RoadTrip FM Transmitter, Car Charger & Cradle
The RoadTrip FM transmitter is a 3-in-1 device that provides an FM transmitter, charger and cradle for all dock-capable iPods. The transmitter broadcasts your music on any FM frequency on your car stereo, while the charger keeps your iPod's battery at full capacity. The RoadTrip plugs into any 12-volt outlet or cigarette lighter in your car and its transmitter unit can be removed and plugged into a USB port on your computer, enabling music broadcast from it to any nearby FM stereo.
Koyono Black Coat With Integrated iPod Controls
The Koyono Black Coat is a workman's jean coat and sport coat hybrid that is "Made for iPod." It has seamlessly integrated five button controls for your iPod.
iPod Socks
These socks, though stylish, serve the more practical purpose of keeping your iPod safe from nicks and scratches. Highlight your mood: With 6 different colors included in each pack, you can use iPod socks to accentuate your own personal style. For use with most iPod models.
FM Transmitters For iPods
These iPod FM Transmitters are the perfect way to get sound from your iPod into your car stereo or home stereo. Just tune your radio into any unused FM channel.
JanSport iPod-Ready Backpacks & Jackets
Choose from an iPod backpack or an iPod jacket for men and women who love their iPods! To handle the new iPod features, the company's "LiveWire system" connects to an iPod via the headphone jack and offers a pocket for the iPod player.
iJoy ZipConnect Massage Chair
The comfy iJoy massage chair comes with built-in speakers and subwoofer for the ultimate in quality sound and style with your iPod.
Numark IDJ Mixing Console for iPod
The iDJ console is a 2-channel mixer that enables mobile DJs and iPod enthusiasts to seamlessly integrate their portable music libraries with other music and sound reinforcement systems.
Monster iCarPlay FM Transmitter for iPod
The iCarPlay FM transmitter is for docking iPods. 12-volt power adapter. Wireless FM transmitter. Charges while you listen.
Logitech mm22 Portable Speakers for iPod
The Logitech mm22 Portable Speakers for iPod deliver the excellent audio you demand in a compact package that you can take on the road. Thanks to its quad micro drivers, you can enjoy smooth sound at parties, picnics, and anywhere else you'd like to share music with friends.
iPod Cases, Skins & Carriers
Choose from a wide variety of styles and colors to carry your iPod around in style!
Bott Groove iPod Speaker Purse

This iPod speaker purse lets you take your tunes with you — from the beach to the office. With speakers built into this fashionable purse, you'll be grooving in style!
And Now… Some iPod Toilet Humor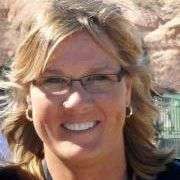 I got my first computer in 1986 and immediately started writing, saving documents, and organizing my entire life on it. Thus began my love affair with gadgets and all things tech. I built my first website in 1998 in old-school HTML code — before websites were "a thing". Blogs weren't invented yet. It was the same year that Google was born. My husband and I created TheFunTimesGuide.com in 2004 — before YouTube, Twitter, Reddit, and Mashable were launched. That was the year Facebook started and 'blog' was the Word of the Year according Merriam-Webster. Ever since then, anytime a new electronic gadget hits the market… I have to have it. (My husband's impulsive nature to try out every new tech gadget invented is even worse than mine!) When I'm not trying out fun new tech gadgets, you'll find me at the corner of Good News & Fun Times as publisher of The Fun Times Guide (32 fun & helpful websites).