This post may contain affiliate links. If you buy thru these links, we may earn a commission at no additional cost to you.
---
If you're a regular here, then you know that I encourage everyone to have more than one e-mail address…
One just for 

close 

friends and family (…none of those "friends" who like to send many-times-forwarded emails though).

And another one for everything else (…including online registration forms, routine sign-up matters, and to give to friends who send a lot of "junk").
Now, there's a website that makes it a cinch to create a temporary e-mail address that's good only for a few hours!
Best part: THERE'S NO REGISTRATION. And, It's completely anonymous.
Other great part: It's active long enough for you to receive a "confirmation" email that many sign-up programs have.
I haven't seen another product like it. And like I said… It's quick. It's easy. It's great for registering for free samples & products like this.
It's the ultimate in one-time-use email accounts!
It's called Jetable.
You enter how long you'd like to use this temporary e-mail account (one hour, one day, one week or one month). Then type in your real e-mail address. For that length of time, any e-mails sent to the disposable email address automatically get forwarded to to your "real" email address.
The biggest benefit of using a disposable email address is you don't have to give out your real email address to websites and people you don't know (or trust) — so you don't care if they send you SPAM — you won't be receiving any of it.
Enjoy!!!
RELATED: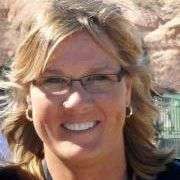 I got my first computer in 1986 and immediately started writing, saving documents, and organizing my entire life on it. Thus began my love affair with gadgets and all things tech. I built my first website in 1998 in old-school HTML code — before websites were "a thing". Blogs weren't invented yet. It was the same year that Google was born. My husband and I created TheFunTimesGuide.com in 2004 — before YouTube, Twitter, Reddit, and Mashable were launched. That was the year Facebook started and 'blog' was the Word of the Year according Merriam-Webster. Ever since then, anytime a new electronic gadget hits the market… I have to have it. (My husband's impulsive nature to try out every new tech gadget invented is even worse than mine!) When I'm not trying out fun new tech gadgets, you'll find me at the corner of Good News & Fun Times as publisher of The Fun Times Guide (32 fun & helpful websites).