This post may contain affiliate links. If you buy thru these links, we may earn a commission at no additional cost to you.
---
One of the biggest dangers of using the Internet or sending and receiving e-mail is the risk of obtaining a computer virus.
Therefore, without a doubt, you must protect your computer with an anti-virus program IF your computer is used for browsing the Internet or checking e-mail.
(If you simply have a stand-alone computer that is never hooked up to the Internet and is used solely for word processing or organizing data, then you are not at risk.)
Our recommendations:
AVG Anti-Virus (a FREE program to protect your computer from viruses)
Trend Micro's HOUSECALL (a FREE online scanning tool to check for viruses)
Block Out Viruses
Like most software programs, there are dozens (if not hundreds) of others you could choose. Many are just as reputable, and just as reliable as AVG. Though most are not FREE like AVG.
We've used Network Associates' McAfee VirusScan in the past. Symantec's Norton AntiVirus too. They are good programs, but they are certainly not the end-all-be-all when it comes to antivirus programs.
In our opinion, AVG's anti-virus program competes right up there with the best… and it's FREE!
Grisoft's AVG Virus Scan is a well-known anti-virus protection tool that's FREE to home users for life. (Or, you can choose one of the AVG's ultimate protection for even more advanced features.)
How to download AVG Free antivirus
Get Help… Fast!
Whether you've already installed virus protection (like AVG) yet or not, and you think you may have a virus, the absolute best and quickest way to scan your computer for viruses is with Trend Micro's FREE Housecall online tool.
Simply let Trend Micro scan for viruses while you watch… for FREE. (Trend Micro also offers an all-in-one antivirus, antispam, firewall for your PC and PDA. You can get $10 off now.)
I encourage you to bookmark it now!
How To Use Trend Micro Housecall Online Virus Scanner
How We Use Grisoft's AVG Antivirus & Trend Micro's Housecall
We utilize both AVG and Trend Micro on a regular basis.
How?
We simply set AVG to "check for updates AND scan the hard drive" daily at a pre-set time — thus assuring that the system is always up-to-date.
Then, any time our computer starts acting strangely, we simply scan the hard drive with Trend Micro's Housecall tool first, then AVG (a manual scan) second. Anything and everything that's "fishy" is picked up by one or both processes.
In summary, if you think your computer might have already been infected by a virus:
Use Trend Micro's FREE online tool to "scan" your hard drive and remedy any virus-related issues that might have affected your computer.
Then, download the FREE AVG anti-virus program to prevent further viruses from infecting your computer.
More About Antivirus & Security Programs
10 Best FREE Anti-Virus Programs
Secure Your Droid With AVG, Trend Micro & Lookout
Top 10 Antivirus Software Programs
PC Magazine's Best Antivirus Software Picks
10 Best Anti-Virus Programs For Macs
How Antivirus Programs Compare: Free vs Paid Programs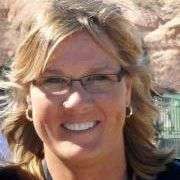 I got my first computer in 1986 and immediately started writing, saving documents, and organizing my entire life on it. Thus began my love affair with gadgets and all things tech. I built my first website in 1998 in old-school HTML code — before websites were "a thing". Blogs weren't invented yet. It was the same year that Google was born. My husband and I created TheFunTimesGuide.com in 2004 — before YouTube, Twitter, Reddit, and Mashable were launched. That was the year Facebook started and 'blog' was the Word of the Year according Merriam-Webster. Ever since then, anytime a new electronic gadget hits the market… I have to have it. (My husband's impulsive nature to try out every new tech gadget invented is even worse than mine!) When I'm not trying out fun new tech gadgets, you'll find me at the corner of Good News & Fun Times as publisher of The Fun Times Guide (32 fun & helpful websites).