This post may contain affiliate links. If you buy thru these links, we may earn a commission at no additional cost to you.
---
I recently utilized 2 different services to trade electronics for cash through the mail:
Gazelle
Gazelle is the nation's largest reCommerce company, providing a practical, responsible, rewarding way for consumers to get value for used electronics. Today, we accept products across a wide range of categories and have found a new home for more than 20,000 used electronics, while responsibly recycling thousands more.  Source
Cell For Cash
Parent company RMS Communications started as a garage-based walkie talkie repair shop. They then moved into the pager repair business, then to refurbishing cell phones. The cell phone recycling business followed; RMS launched CellforCash.com in 2002. Source
I had excellent, fast, professional results with one of them. And, after a bit of a glitch within the company, the other one pulled through and paid in full as well.
Here's my advice if you wish to trade electronics for cash…
Why I Chose These 2 Companies
I had decided to try these 2 companies after hearing glowing reviews in a couple of news reports:
One was from national ABC news (Good Morning America).
The other was from a local news report here in Nashville (on NBC). Video here.
There were a number of other reputable sites which also recommended these services (and others as well):
The Electronics I Traded For Cash
The 2 items I traded in were
iPhone — sent to Cell For Cash to get $158 back.
Tom Tom GPS — sent to Gazelle to get $67 back – in the form of a Costco gift card. (You can choose from a number of different retailers, including Walmart.)
My Experience With Each Company
December 17 – I requested the pre-paid shipping boxes that both companies provided, at their expense. Both Gazelle and Cell For Cash sent me confirmation emails that my boxes were on the way on the same day that I requested them.
December 23 – I mailed both packages to Gazelle and Cell For Cash on the same day.
The iPhone 3G was mailed in Cell For Cash's own box.
The Tom Tom 720 GPS was mailed in Gazelle's own box.
December 29 – Gazelle emailed me to inform me that they'd received my box and were inspecting the item.
December 30 – Gazelle emailed me to inform me that they had everything checked out and I should receive my Costco gift card within 2 weeks.
January 4 – Gazelle emailed me to say that my Costco gift card had been sent out.
January 8 – I received the $67 gift card from Gazelle in the mail.
April 14 – I received the $158 check from Cell For Cash in the mail.
What Happened With Cell For Cash?
Knowing that many mail-order services can take anywhere from 8 to 10 weeks, I had made a point to be patient and hope for the best, rather than fear the worst as far as my agreement with Cell For Cash was concerned.
However, on March 13th, I could wait no longer. I decided to do some more research on the company. I found this: more than 60 comments & complaints about Cell For Cash and/or Mike Mosieur (who is the President / Program Manager of Cell For Cash).
I immediately sent Mike Mosieur an email to every address I could find for him (including the one sent to me as a form letter when they initially received my iPhone). But they all bounced. It wasn't until I posted 3 times on that complaints board that Mike Mosieur replied to me there.
As it turns out, Cell For Cash had been utilizing a 3rd party service for the disbursement of the checks. Unfortunately, a computer glitch placed all pending payments in a "hold status" and left many of us in limbo for months.
Mike Mosieur's response was acceptable to me:
All the accounts mentioned here will be resolved. The problem has been the we have some software issues which have evidently put some accounts into a hold status. We are working with our web company to resolve. It seems some accounts have been in this status for quite a while. So, while some of you characterize me as a criminal, the problem has been with our software subcontractor.

Mike Mosieur
Personally, I understand that mistakes happen. I also understand how things can get out of whack when one arm of the company doesn't know what the other arm is doing. And I've had my own frustrations when working with subcontractors and 3rd-party programs in the past.
I don't know him, but I appreciate Mike Mosieur's honesty. It takes a lot (and means a lot) when you admit there is a problem and you commit to fixing the problem… in front of thousands of people.
In the end, I got my check for $158. Payment in full.
So, would I send an item to Cell For Cash again? Honestly… yes, I believe so. However, they would need to offer a higher payout than the very reliable Gazelle (and others). And you can bet that I'll check that board again to make sure the problem isn't still occurring.
I sincerely hope that Cell For Cash gets all of the internal bugs straightened out and succeeds as a reputable place to trade electronics for cash through the mail.
This video shows other ways to get cash for your old electronics…
---
UPDATE #1: Fast-forward one year later… I just bought a Motorola Droid X. As a result, I'm trying to decide which of the above services to sell my iPhone 3G to. It appears that Cell For Cash is still experiencing the same (or similar) problems, as I dealt with last year. In fact, I'm not sure that Mike Mosieur is even affiliated with the company anymore, because Mike Thompson seems to be fielding the complaints on the Cell For Cash Complaints Board these days. Regardless, I don't feel all that confident that my payment would be processed through Cell For Cash, so I've decided to send my iPhone 3G to Gazelle. I received impeccable service from them last year.
For the record, Gazelle is paying $93, compared to Cell For Cash's $114 online quote for an iPhone 3G 8MB phone in near-perfect condition. (I barely used mine.)
I think Gazelle has even added a few more payment options this year. For example, instead of simply receiving a store gift card (like I got last year, from Costco), you get to choose from the following:
Check
Paypal
Walmart pre-paid Visa card
Amazon gift card (pays an extra 5%)
Charity
UPDATE #2: As you can see below, Mike Mosieur replied to my comment almost immediately after I posted it. I've decided to use Cell For Cash instead of Gazelle this time for my iPhone 3G. I'll post an update here when I receive my check from Cell For Cash.
UPDATE #3: I sent my iPhone 3G in the box that Cell For Cash sent me on 12/27/2010. I received my check for $114 on 1/8/2011. Pretty quick, if you ask me!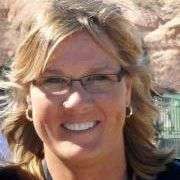 I got my first computer in 1986 and immediately started writing, saving documents, and organizing my entire life on it. Thus began my love affair with gadgets and all things tech. I built my first website in 1998 in old-school HTML code — before websites were "a thing". Blogs weren't invented yet. It was the same year that Google was born. My husband and I created TheFunTimesGuide.com in 2004 — before YouTube, Twitter, Reddit, and Mashable were launched. That was the year Facebook started and 'blog' was the Word of the Year according Merriam-Webster. Ever since then, anytime a new electronic gadget hits the market… I have to have it. (My husband's impulsive nature to try out every new tech gadget invented is even worse than mine!) When I'm not trying out fun new tech gadgets, you'll find me at the corner of Good News & Fun Times as publisher of The Fun Times Guide (32 fun & helpful websites).