This post may contain affiliate links. If you buy thru these links, we may earn a commission at no additional cost to you.
---
My recent post about TV talk show hosts reminded me just how much I miss the fun folks who used to run a 24-hour cable channel called Tech TV. Yep, it was all computers all the time… for the geek in all of us.
The best part is they covered topics for beginners including new computer users altogether (think: senior citizens, moms, parents, and just plain 'ol late-bloomers into the computer world) as well as topics for more advanced users of computers (like webmasters and others just starting to dabble into the world of HTML).
They never went too far in either direction, which meant that each show could keep your attention — no matter what your level of expertise with computers was. Plus, they made it FUN. Real-life computer and Internet how-to's and explanations that were actually fun to learn and try.
Anyway, it's been 3 years now and I'm (obviously) still having trouble getting past the fact that they changed the focus of the network from computers to gamers. TechTV became G4 on cable. Here's one of their last shows (Check it out, they talk about DVD vs Blu-Ray when it was introduced in 2004!):
---
I got to wondering what all of those fun people are up to these days…
First of all, the story about TechTV's demise is quite interesting. I didn't realize all of that was going on…
There were over 40 different shows that aired on TechTV's 24/7 programming. My favorites were The Screen Savers and Call For Help. Therefore, as a result, most of my favorite TechTV personalities were from those shows.
My Favorite TechTV Stars… Where Are They Now?
Leo Laporte — the main figurehead on lots of the show segments. He was the senior member of the crew, and he's gone on to several successful ventures still in the tech field. I'm constantly spotting Leo on others' websites and in tech segments on TV (including shows like Good Morning America and Live with Regis & Kelly).
Cat Schwartz — a sweet and cheerful co-host on the show Call For Help. Now she's married, and she's a new mom, so she's taking her tech skills into the realm of parenthood. She'd definitely keepin' it fun. (I was surprised when I spotted Cat on TLC's "Bringing Home Baby" — where she shared the first days after her baby's birth with the world.)
Patrick Norton — as co-host of The ScreenSavers with Leo Laporte, Patrick brought the "dry humor" to the show. He's still working in the tech field, and is married with a new baby.
Chris Pirillo — he was "the life of the party" in a sea of geeks on TV. Well, at least he tried to be funny. Chris's humor and simplified how-to's were fun to watch on "Call For Help". In our early days of managing websites, Jim and I frequently got tips and advice from Chris Pirillo's many websites. Check out Chris Pirillo's interesting and influential life since TechTV.
Kevin Rose — the softspoken one on TechTV's "The Screen Savers", you could always tell that this guy had a lot of know-how tucked away in that brain of his. I liked his style. Kevin went on to create Digg. For some reason, this high-tech professional doesn't have much of a website (or rather, he doesn't talk much on his site "Kevin Has A Blog"). I guess he's a humble and modest kind of guy…
Sarah Lane — she brought real-world everyday fun stuff to the show. Technically she was the Senior Segment Producer on 'The Screen Savers'. And she seemed more like a "fill-in" on those days that she appeared as a co-host on the show, but I liked her practical $.02 that she added. Jim and I recently spotted her online when we happened upon a site called Sara, On The Run. We were surprised to learn that it was "the" Sarah Lane. We enjoyed her travelogue from 2006 when she took a year off to travel the world. She documented her experiences through stories, photos, and videos. Interesting… and fun!
Yes, there were plenty of others who played a key role in TechTV's success, but those listed above were my favorites.
Computer Programming On TV?
I'm still crossing my fingers for a return of TechTV (or something similar) to cable television. An entire network devoted solely to computers, blogging, Internet, and mobile gadgets… I'd watch! Would you?
Trust me, G4 isn't it! (Not all computer users are gamers.) The initial concept of TechTV's replacement (G4 TV) was "to create a service similar to TechTV but geared more toward MTV's demographics". In my opinion, it was a huge mistake. It didn't work. In 2006, G4 ranked 57th out of 64 basic cable TV networks.
I just looked at the G4 lineup for today on TV (Monday):
first, a 7-hour marathon of The Jamie Kennedy Experiment
followed by 2 hours of "Cops" (yep, old re-runs)
two 30-minute shows called "Ninja Warrior"
followed by "Attack of the Show" and then "X-Play" (I think those are somewhat tech or game-related)
then back to shows like "Ninja Warrior", "Cops", "Cheaters"
The next day, they have a 4-hour marathon of "Totally Outrageous Behavior" which sounds like Jackass, but rated for TV.
Whatever. I'm just not seeing the programming value here…
We want our TechTV!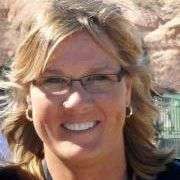 I got my first computer in 1986 and immediately started writing, saving documents, and organizing my entire life on it. Thus began my love affair with gadgets and all things tech. I built my first website in 1998 in old-school HTML code — before websites were "a thing". Blogs weren't invented yet. It was the same year that Google was born. My husband and I created TheFunTimesGuide.com in 2004 — before YouTube, Twitter, Reddit, and Mashable were launched. That was the year Facebook started and 'blog' was the Word of the Year according Merriam-Webster. Ever since then, anytime a new electronic gadget hits the market… I have to have it. (My husband's impulsive nature to try out every new tech gadget invented is even worse than mine!) When I'm not trying out fun new tech gadgets, you'll find me at the corner of Good News & Fun Times as publisher of The Fun Times Guide (32 fun & helpful websites).