This post may contain affiliate links. If you buy thru these links, we may earn a commission at no additional cost to you.
---
Want to get more life from your cell phone battery? It's easier than you might think!
Here are 9 simple tweaks that you can do in your phone's settings so you'll be able to use your phone longer in between charges.
Start using these tips today to make your cell phone battery last longer:
#1 – Turn off Siri or Google Now functions.
Siri (iPhone) and Google Now (Android) are constantly monitoring every single thing in and around your phone – way beyond location services.
Turn these on only when you need them, and reduce the number of functions you allow them to monitor and update you about. This saves the life of cell phone batteries.
#2 – Turn off your phone's location services.
Most apps request to use your location at all times, but most don't really need it in order to work.
For example, some apps (like Facebook) use your location to put a geographic-stamp on your posts. It's completely optional.
However, other apps (like maps) cannot function without knowing your phone's geographic location.
So, pick and choose which apps you truly need to leave the location turned on and which you do not.
#3 – Turn off push notifications.
When an app is set to "push notifications" that means it is constantly checking for updates so it can notify you right away when there's an update.
This drains your cell phone battery!
Figure out which apps you really need up-to-the-minute notifications for, and turn all the rest to OFF. You can check those apps for updates manually each time you log in.
#4 – Change how frequently you fetch email.
Similar to "push notifications", your phone is automatically set to fetch your email for you and deliver it as you receive it. That uses up a lot of valuable battery life.
Instead, check your email manually using the email app yourself, or at the very least, reduce how frequently the phone checks for new email.
Perhaps check every few hours or hourly, instead of as it happens or every 30 minutes.
#5 – Dim the screen brightness – permanently.
When your phone's screen it set too bright, it takes more battery power than when your screen is set a little darker or dimmer.
Auto-brightness is another battery drain. It's best to turn that off as well.
#6 – Turn off your phone's WiFi.
You might not be aware that your cell phone constantly checks for WiFi hotspots — even when you don't need them.
That's a real drain on your cell phone battery.
You'll save a lot of cell phone batteries if you only turn on WiFi during those times when you actually need to use a WiFi connection.
#7 – Close apps you're not currently using.
By shutting down apps that are running in the background, you'll enhance your battery life since those programs are no longer running and using battery power to say "awake" in the background.
Instead, get in the habit of opening apps only as you need them and then closing them as soon as you move onto something else.
#8 – Adjust how long before your phone automatically turns off when not in use.
The longer your phone's screen is lit, the more the battery is being drained.
If your phone is currently set to auto-lock after 3 minutes, knock it down to 2 minutes or 1 minute to conserve battery power.
#9 – Use a battery improvement app.
There are a number of battery-saving apps that you can download for free.
A few good ones: BatterySense, Battery Doctor Pro, and Battery Boost Magic Pro.
They will show you which programs are the biggest drain on your battery, and recommend tweaks to extend battery life.
You're probably wishing you'd known these tips before now. Just don't forget to use them!
Your cell phone batteries will thank you for it.
Looking For More Hands-On Cell Phone Tips?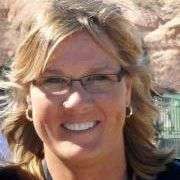 I got my first computer in 1986 and immediately started writing, saving documents, and organizing my entire life on it. Thus began my love affair with gadgets and all things tech. I built my first website in 1998 in old-school HTML code — before websites were "a thing". Blogs weren't invented yet. It was the same year that Google was born. My husband and I created TheFunTimesGuide.com in 2004 — before YouTube, Twitter, Reddit, and Mashable were launched. That was the year Facebook started and 'blog' was the Word of the Year according Merriam-Webster. Ever since then, anytime a new electronic gadget hits the market… I have to have it. (My husband's impulsive nature to try out every new tech gadget invented is even worse than mine!) When I'm not trying out fun new tech gadgets, you'll find me at the corner of Good News & Fun Times as publisher of The Fun Times Guide (32 fun & helpful websites).