This post may contain affiliate links. If you buy thru these links, we may earn a commission at no additional cost to you.
---
If you recently got a new smartphone, then you're probably wondering what else you might need to make the best use of your new phone.
With so many smartphone accessories on the market, it's tempting to invest money on lots of the latest gadgets and gizmos. But how do you know which accessories you'll really need?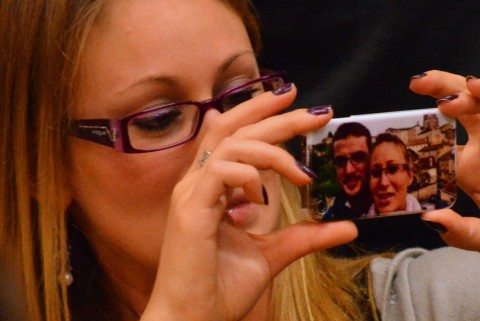 Here are 10 phone accessories that you should probably consider first:
#1 – A portable phone charger
A travel charger ensures that your phone is never without power when you're on the go. It connects to your smartphone with a USB cable.
When you're comparing portable phone chargers, the higher the mAh number the better.
Thin and lightweight options are good to consider as well.
#2 – A headset
If you like to be hands-free, then you'll probably get a lot of use from a headset.
Look for one that has these features:
makes it easy to place a call
has a good battery life
offers high sound quality
feels comfortable and secure
#3 – A hands-free car cradle
If you often use your phone when driving, then you'll want a hands-free kit.
Statistics are alarming when it comes to accidents caused by distracted driving.
A car cradle affixed to the dashboard allows you to use with your phone hands-free while driving.
#4 – A protective phone case
Think of how much time and money you spent finding the perfect phone. Now imagine how you'd feel if you dropped your phone and it became scratched or damaged.
You want to protect your phone with a high-quality case. In addition to preventing scratches, cracks, and other forms of damage, a phone case is also a fun way to show a little bit of your personality.
My smartphone came with a Lifeproof case when I bought it at no additional cost. Check with your provider to see if there are any deals on phone accessories.
#5 – A memory card
If you plan to store lots of files on your phone — especially photos and videos — then you may need something better than the standard memory card that comes with the phone.
A 32 GB or 64 GB memory card should serve you well. By getting a memory card with more space, you won't have to worry about deleting files or restricting which files you keep on your phone.
#6 – A screen protector
The touch screens on smartphones are designed to withstand a lot of wear, but you still want to make sure that yours stays in good shape.
You can do this by getting an inexpensive screen protector for your phone. It's a good way to ensure that your phone always looks like it's brand new.
Plus, if you later want to sell your phone when it's time to upgrade to a new one, then you want the phone to be in the best condition possible.
#7 – A spare battery
If you're always on the go, and rarely by a wall outlet to plug in your phone charger, then a spare cell phone battery can save the day.
It's a great backup for when you're unable to charge your phone. Or it can simply be kept for emergency situations — such as a power failure.
Just remember… you'll need to charge the spare battery!
#8 – A tripod or selfie stick
If you like to take a lot of pictures with your phone, then a selfie stick may be in order for fun shots when you're on the move.
You'll also find that you can produce stunning, professional looking photos if you use a tripod. They make small, sturdy tripods just for smartphones.
#9 – A smartwatch
If you're the type of person who likes to buy all the latest gadgets, then you might want to look at a smartwatch.
Smartwatches feature things like push notifications from your phone, turn-by-turn directions, music, voice search, shopping features, and more!
#10 – A stylus
Depending on the type of phone you have, a stylus may be the perfect phone accessory for you — especially if you enjoy the features of a smartphone, but you find the touch pad or touchscreen a bit difficult to use.
When looking at how much to spend, consider how much you are going to be using the stylus and whether it is worth buying a spare one.
Make sure the stylus is a high-quality one made by a reputable manufacturer — so it won't cause any damage to the screen.
Looking For New Smartphone Accessories?
Get The Most From Your Phone Accessories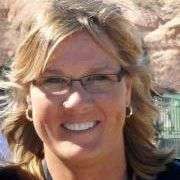 I got my first computer in 1986 and immediately started writing, saving documents, and organizing my entire life on it. Thus began my love affair with gadgets and all things tech. I built my first website in 1998 in old-school HTML code — before websites were "a thing". Blogs weren't invented yet. It was the same year that Google was born. My husband and I created TheFunTimesGuide.com in 2004 — before YouTube, Twitter, Reddit, and Mashable were launched. That was the year Facebook started and 'blog' was the Word of the Year according Merriam-Webster. Ever since then, anytime a new electronic gadget hits the market… I have to have it. (My husband's impulsive nature to try out every new tech gadget invented is even worse than mine!) When I'm not trying out fun new tech gadgets, you'll find me at the corner of Good News & Fun Times as publisher of The Fun Times Guide (32 fun & helpful websites).