This post may contain affiliate links. If you buy thru these links, we may earn a commission at no additional cost to you.
---
Your Android phone, like any other phone, will encounter some problems from time to time.
When it does, you'll first need to figure out whether the problem is app-related or system-related.
That's when you'd want to use the safe mode Android setting to find out.
Here's how to boot an Android phone in Safe Mode, plus how to turn OFF Safe Mode when you're done.
While you're in Safe Mode, Android's third-party applications will be disabled. This means that if your phone runs fine while on Safe Mode, then the problem is most-likely app-related. If it's app-related, then the problem can be easily fixed by removing the app in question.
Like many users, you may not know how to boot your device in Safe Mode.
Use these tips to start or boot your Android phone or tablet in Safe Mode:
Safe Mode Android Method #1
If your device is running on Android 4.0 Ice Cream Sandwich or higher, you can easily boot to Safe Mode by following these basic steps:
Hold down the power button until you see some options.
Long press "Power off" and wait until you see the "Reboot to Safe Mode" dialog.
Once you see the dialog, tap "OK" and that's it. Your device will automatically boot in Safe Mode.
You will know if it's in Safe Mode because there will be a "Safe Mode" indicator at the bottom-left portion of the screen.
Safe Mode Android Method #2
The first method is mostly intended for newer Android devices. If you have a device that's still running on Froyo or Gingerbread you can try the following steps:
Completely turn off your phone.
Once it's off, press the power button to switch it back on.
While your phone is booting, simultaneously press the volume up and volume down keys.
That's it. Your phone will eventually boot to Safe Mode.
Safe Mode Android Method #3
If the first 2 tips don't work, this usually works for older Samsung devices with physical home buttons:
Turn off your phone first and then restart it.
Wait until you see the boot animation and then quickly press and hold the menu button.
Wait for the first vibration that's immediately followed by a second stronger vibration.
You'll then see the Safe Mode label at the bottom-left corner of the screen.
Switching Your Phone Back to Normal Mode
Once you're done with Safe Mode, just restart or reboot your phone and it will automatically switch back to normal mode.
So there you have it! You've got 3 different ways to put an Android phone in Safe Mode.
Hopefully, this information will help you get to the bottom of any Android phone problems you might be having.
Helpful Links for All Things Android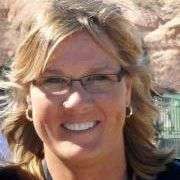 I got my first computer in 1986 and immediately started writing, saving documents, and organizing my entire life on it. Thus began my love affair with gadgets and all things tech. I built my first website in 1998 in old-school HTML code — before websites were "a thing". Blogs weren't invented yet. It was the same year that Google was born. My husband and I created TheFunTimesGuide.com in 2004 — before YouTube, Twitter, Reddit, and Mashable were launched. That was the year Facebook started and 'blog' was the Word of the Year according Merriam-Webster. Ever since then, anytime a new electronic gadget hits the market… I have to have it. (My husband's impulsive nature to try out every new tech gadget invented is even worse than mine!) When I'm not trying out fun new tech gadgets, you'll find me at the corner of Good News & Fun Times as publisher of The Fun Times Guide (32 fun & helpful websites).