This post may contain affiliate links. If you buy thru these links, we may earn a commission at no additional cost to you.
---
My desktop computer is starting to lag a bit when I have a ton of programs open at once — especially when I'm working with one of the 33,000 digital photos that I have stored on my computer (like in Photoshop or something).
So I decided to have a look inside and see exactly how much memory I have, the type of RAM, the processor speed of this computer, and how many empty slots I have available for more memory.
Let me tell you… there is no better (or easier) way to see every single thing you have on your computer than to use the Belarc Advisor program.
You download the FREE program online (it's small… only 1456 KB) then open it up on your computer and run it.
The info it tells you about your computer is AMAZING!
Jim and I have actually been using this program for years.
It comes highly recommended by computer experts.
And we recommend it to all our friends who are having computer issues, or who want to upgrade their computers (add more memory, RAM, etc.)
What Belarc Advisor does:
This program performs a "personal audit" of your computer.
What Belarc Advisor tells you:
Brand, make and model of your computer system
Operating system & version #
Main circuit board details (including Bus Clock and BIOS)
Type of processor and speed
Type and size of hard drive space (usable space and available space)
Type and size of any auxiliary drives (floppy drive, CD-ROM, USB, etc.)
Memory installed (type and size)
Network drivers (if applicable)
Printers installed
Types of controllers
Bus Adapters
Communications (modems, bluetooth devices, etc.)
Displays/monitors
Multimedia hardware installed
Other devices installed (bluetooth, USB, etc.)
Missing Microsoft security hotfixes (shows if you've downloaded the latest Microsoft Updates or not)
Installed Microsoft programs (and the dates each security update was installed)
Software license numbers for all programs installed on this computer
Software versions
The last 3 take up quite a few pages, if you decide to print this report out. (In my case, the report was 7 pages long.) Chances are, you'll be amazed to see all of the programs that have been installed on your computer — either by you, a previous owner, or the manufacturer when the computer was initially created.
This is good info though — because you now have a complete list of what you've got and what you don't have on your computer!
Plus, if you were going to delete some programs from your hard drive — say, to free up some space or something — now you know which ones you can safely delete, if you so desire.
TIP: Whenever possible, use the Add/Remove Programs icon (under "Control Panel") to remove programs. If a program does not show up under Add/Remove Programs, then you should use the official "uninstall" link that came with that program when you downloaded it (find it under "Programs" on your hard drive).
One Word Of Caution About Belarc Advisor
If you print out the results from the Belarc Advisor, I wouldn't leave the printed report lying around for others to see. If you do, the security of your computer could be compromised. I say that because every little detail about this computer is included on the print-out, including:
your windows login (not your password though)
your local system accounts
your computer's serial number
your IP address
your DNS server #'s
and other "private" things like that
No Other Program Gives You So Much Info In One Place
Trust me, this is a great program!
This video shows you how Belarc Advisor works and why you need it: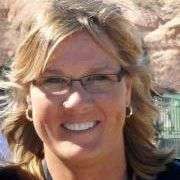 I got my first computer in 1986 and immediately started writing, saving documents, and organizing my entire life on it. Thus began my love affair with gadgets and all things tech. I built my first website in 1998 in old-school HTML code — before websites were "a thing". Blogs weren't invented yet. It was the same year that Google was born. My husband and I created TheFunTimesGuide.com in 2004 — before YouTube, Twitter, Reddit, and Mashable were launched. That was the year Facebook started and 'blog' was the Word of the Year according Merriam-Webster. Ever since then, anytime a new electronic gadget hits the market… I have to have it. (My husband's impulsive nature to try out every new tech gadget invented is even worse than mine!) When I'm not trying out fun new tech gadgets, you'll find me at the corner of Good News & Fun Times as publisher of The Fun Times Guide (32 fun & helpful websites).