This post may contain affiliate links. If you buy thru these links, we may earn a commission at no additional cost to you.
---
Start the New Year off right — with a Happy New Year Ringtone for your cellphone!
Here's where you'll find the best New Year & New Year's Resolution ringtones…
Fun Ringtones
Ringtones are always popular.
It's amazing how often you hear someone's phone ringing — it's usually not a standard "ring" that you're hearing.
Often you'll hear a unique song or jingle that makes you smile when you hear it.
Now you can download a fun happy new year ringtone for this coming year.
New Year Ringtones
Start here when searching for a Happy New Year ringtone:
You can even download motivational ringtones and ringtones that will remind you to stick to your resolutions:
Before You Download Free Ringtones
Before you download a new ringtone, make sure it will work with your cell phone (Android vs. iPhone) and that it will work with your phone service carrier. Most are universal and work with several different carriers.
Also, be sure to read the "terms" first. Many ringtones are legitimately FREE — some are not.
Some ringtone providers charge up to $2.99 per ringtone, while others will charge a monthly fee (usually $7.99 to $9.99/mo) and allow you to download as many ringtones as you like.
No matter which route you choose for downloading ringtones… have FUN and enjoy your New Year!
What You Might Not Know About Ringtones
And now for a little bit of interesting info about the history of the ringtone…
The ringtone has been around a long time. And it's not going away anytime soon.
Andre Gray invented the very first ringtone in 1994. Back then, Toccata and Fugue in D Minor was the world's very first ringtone & ringback tone.
From then on, ringtones have lived a life of ups and downs — but they're still quite popular.
Apparently, the most popular ringtone of all time was the Crazy Frog that was released in 2003. (How did I miss that!!?)
Later, after all the buzz, Jamster (the creator of the Crazy Frog ringtone) was held responsible for doubling (and even tripling) some customers' phone bills.
These also made the list of most popular ringtones of all time: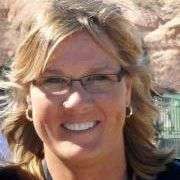 I got my first computer in 1986 and immediately started writing, saving documents, and organizing my entire life on it. Thus began my love affair with gadgets and all things tech. I built my first website in 1998 in old-school HTML code — before websites were "a thing". Blogs weren't invented yet. It was the same year that Google was born. My husband and I created TheFunTimesGuide.com in 2004 — before YouTube, Twitter, Reddit, and Mashable were launched. That was the year Facebook started and 'blog' was the Word of the Year according Merriam-Webster. Ever since then, anytime a new electronic gadget hits the market… I have to have it. (My husband's impulsive nature to try out every new tech gadget invented is even worse than mine!) When I'm not trying out fun new tech gadgets, you'll find me at the corner of Good News & Fun Times as publisher of The Fun Times Guide (32 fun & helpful websites).