This post may contain affiliate links. If you buy thru these links, we may earn a commission at no additional cost to you.
---
Google has just unveiled another new product.
This one is a personalized homepage, also known as a "web portal", that lets you customize all the info you want to see all in one place — so it's accessible from your homepage every time you open up your browser.
It's FREE.
That's cool. But not cool enough.
Here's how to customize your own Google homepage.
Now, do you want to know why Google's personalized homepage doesn't even come close to matching the features available on Yahoo's personalized homepage?…
Google vs Yahoo Personalized Homepages
As I mentioned in a previous post about all the cool things about My.Yahoo.com, 3 of the absolute best features and reasons to utilize a personalized homepage like this are:
#1 RSS feeds
With RSS feeds you can stream "live" data to your desktop. In effect, you are able to view anywhere from 1-10 (your choice) of the latest headlines, along with a short abstract that appear on virtually any website. And there's no limit to the number of websites you can do this for!
—> My.Yahoo has it. Google does not.
#2 Virtual bookmarks
If you tend to do some computer work (or research) on one computer, and some computer work on another computer, then you'll save both time and energy by being able to access ALL of your bookmarks & favorites in one location.
—> My.Yahoo has it. Google does not.
#3 Virtual notepad
It's like being able to access all of the files and documents on your hard drive — from ANY computer!
—> My.Yahoo has it. Google does not.
…And that's just the tip of the iceberg!
Check out this article to see why Yahoo's other features — like the personalized Calendar with reminders, and the multiple e-mail account checker, to name just a few — CANNOT be beat. It appears that the users and the experts agree with me on this one.
The fact remains, if you're on the computer a lot, and you want to make the most efficient use of your time, then you've gotta start using My.Yahoo.com… it's FREE.
Best For Searching The Web? It's Google!
On the other hand, the one place that Google beats the pants off Yahoo… its search engine!
So, if you're searching the Internet… definitely use Google.
There's a reason that it's the #1 search engine in the world.
UPDATE: This post was written in 2005. Since then, Google has added plenty of cool features and resources that knock the socks off of Yahoo's personalized homepage. Not only is there a widget for practically every little thing you could want to do (or see) on your startup page, but all things Google are accessible right in one place. And if you're anything like me, then you used a number off Google's products — from Picasa (for photos) to Google Docs (for files, recipes, spreadsheets, etc), Google Reader (for organizing all your RSS feeds), Google Calendar (for customizable events and reminders)… and much more! I officially made the switch from Yahoo to Google several years ago. (That said, I do still have my Yahoo email account and I use Yahoo's Notes program on rare occasion to share things among certain friends.)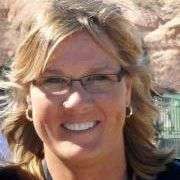 I got my first computer in 1986 and immediately started writing, saving documents, and organizing my entire life on it. Thus began my love affair with gadgets and all things tech. I built my first website in 1998 in old-school HTML code — before websites were "a thing". Blogs weren't invented yet. It was the same year that Google was born. My husband and I created TheFunTimesGuide.com in 2004 — before YouTube, Twitter, Reddit, and Mashable were launched. That was the year Facebook started and 'blog' was the Word of the Year according Merriam-Webster. Ever since then, anytime a new electronic gadget hits the market… I have to have it. (My husband's impulsive nature to try out every new tech gadget invented is even worse than mine!) When I'm not trying out fun new tech gadgets, you'll find me at the corner of Good News & Fun Times as publisher of The Fun Times Guide (32 fun & helpful websites).