This post may contain affiliate links. If you buy thru these links, we may earn a commission at no additional cost to you.
---
The best programs we have found for fighting spyware (behind-the-scenes stuff that lingers on your computer after visiting certain websites or downloading certain programs) are:
What Is Spyware?
We've all got spyware secretly lurking on our computers right at this very moment…
Some of it is "good" spyware — like information about the sites you previously visited and the items you clicked on. This information is used to provide you with a personalized experience every time you re-visit the same (or similar) sites, and whenever you see ads on your computer.
Some of it is "bad" spyware — that primarily enters your computer when you're downloading files from "untrusted" sites, or when you're clicking links on some unscrupulous sites.
All worms and viruses are considered bad. Not so with spyware. Malware is never appropriate to have on a machine … It's not as simple with spyware and adware, because sometimes there are things you want on your machine. — Dave Cole, Symantec Security Response
The primary purpose of most spyware is simply to track your actions online (via "cookies") and then subsequently deliver ads to your computer based on where you've surfed and the links you've clicked on. The "cookies (and the ads) in and of themselves are not harmful. In reality, spyware is one of the necessary evils that makes Internet browsing so customizable and tailored to our needs and preferences. Yes, many think it's a good thing that the ads you see are uniquely delivered to you and that they're specifically about things you are truly interested in.
Spyware isn't as harmful as, say a computer virus might be. It's more of a nuisance (to some) than a real threat to you or your computer. On rare occasion, hackers have used pop-up ads to exploit security flaws in some browsers (usually Internet Explorer) by loading their own ads (that they pay to place on certain sites) with spyware. However, if you keep your computer up-to-date with the latest version of Windows Update and keep your anti-virus program up-to-date, then you should never have to deal with such an intrusion.
The biggest downside to having too much spyware on your computer is simply the fact that it clogs up your computer's memory and slows down some of the routine tasks that you perform while browsing on the Internet.
That's the primary reason that most people remove spyware using a spyware removal program.
How To Remove Spyware
There are literally hundreds of programs out there for removing spyware from your computer. Many of them are just as reputable and just as good, but we've consistently had good luck with these 2 FREE programs:
Ad Aware (by Lavasoft) is an award-winning FREE spyware killer. According to the product's maker, they can stop the following from residing on your computer: "aggressive advertising, Parasites, Scumware, selected traditional Trojans, Dialers, Malware, Browser hijackers, and tracking components".
Spybot Search & Destroy (by Safer Networking) is a FREE program that searches your hard drive for all of the known responsible parties (or programs) that force ads on your computer and transmit information back to vendors. It also removes your usage tracks (last visited Web sites, opened files, started programs, and cookies), preventing vendors from tracking information about you and the sites you visit.
Spyware Warnings & Precautions
Keep in mind, the "bad guys" who plant "bad spyware" in files and links are constantly on the prowl and they're always re-inventing new code and new ways to spy on you every day. For that reason, you MUST manually update each of these programs on a regular basis. That way, they're always searching for the most recent forms of spyware running on your computer.
In fact, many set up shop as anti-virus programs and anti-spyware programs themselves, and they run ads and bury links for their own rogue anti-spyware programs all across the Internet. They also create websites touting the benefits of their little-known programs. The aim is to get naive computer users to click in order to for them to gain access to another computer.  That's why it's critically important to only use trusted and highly-rated programs! Do your research before downloading any program for the first time.
Fortunately, we are not alone in our recommendation of Ad Aware and Spybot Search & Destroy. They are both well-trusted and highly-rated. Most of the qualified experts out there recommend these 2 anti-spyware programs.
It's worth noting that all of the spyware-removal programs out there use similar (yet slightly different) methods for tracking down spyware. For this reason, it is wise to utilize at least 2 trusted anti-spyware programs in your fight against spyware. You will notice that each program finds slightly different stuff than the other one does. Better safe than sorry!
Stay on top of all the latest developments in the world of spyware — including updates about recent spyware attacks that have occurred nationwide.
Other Programs That Protect Your Computer
There are a few new spyware programs that are highly rated for "keeping watch" over your computer so you don't have to. In effect, they STOP the spyware from even entering your computer in the first place.
Ad-Aware and Spybot Search & Destroy can help you to remove what's already infested your computer.
On the other hand, Spy Sweeper and Cloudmark can stop spyware from ever entering your computer in the first place (via email and the like).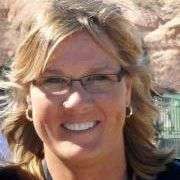 I got my first computer in 1986 and immediately started writing, saving documents, and organizing my entire life on it. Thus began my love affair with gadgets and all things tech. I built my first website in 1998 in old-school HTML code — before websites were "a thing". Blogs weren't invented yet. It was the same year that Google was born. My husband and I created TheFunTimesGuide.com in 2004 — before YouTube, Twitter, Reddit, and Mashable were launched. That was the year Facebook started and 'blog' was the Word of the Year according Merriam-Webster. Ever since then, anytime a new electronic gadget hits the market… I have to have it. (My husband's impulsive nature to try out every new tech gadget invented is even worse than mine!) When I'm not trying out fun new tech gadgets, you'll find me at the corner of Good News & Fun Times as publisher of The Fun Times Guide (32 fun & helpful websites).